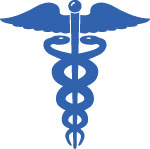 Welcome to Surgemodules.com and Hospitalsurge.com.

Surgemodules.com and Hospitalsurge.com offer equipment and supplies for use in Mass Casualty Incidents, Mobile Field Hospitals, Alternate Care Centers and for Pandemic Preparedness.

We can help you with Pandemic Flu Preparedness.


Surge Module System
Prepackaged Patient And Staff Support Supplies For Mobile Field Hospitals And Alternate Care Centers.
Click here.
PACK-RAT SOLUTIONS
How Do You Get A 50 Bed Alternate Care Center In An 8' x 16' Space Without Taking Up Any Space At Your Hospital?
Click here.
CUSTOM SURGE SUPPLY SYSTEMS


Rolling Cart Systems That Quickly Deploy And Conserve Precious Hospital Storage Space.
Click here.
Affordable Bed Solutions
For Surge, Shelters And Alternate Care Facilities.
We have a variety of beds to fit your needs.
Click here.
---

Manufactured by: Disaster Response Solutions, Inc.
513-831-4691 | P.O.Box 193 | Milford, OH 45150

sms@mcitrailer.com | www.mcitrailers.com